A Simple 3-Step Process.
Our comprehensive food labelling system enables you to fully display all food allergens, helping customers with food allergies and food intolerances feel safe in what they are eating.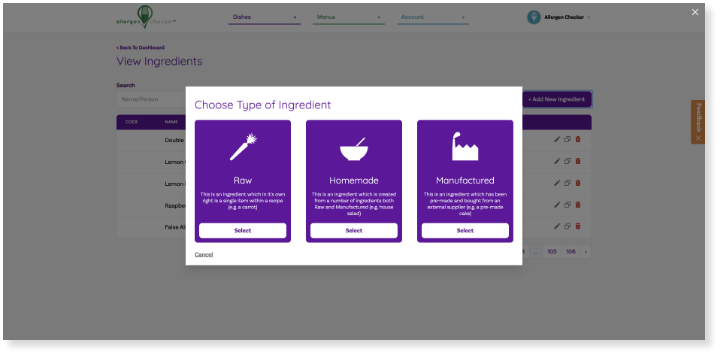 Step 1
Add Ingredients & Allergens
Create your own virtual food cupboard
Simply type in all the ingredients that you use in your food products and dishes and they will be stored in your own virtual food cupboard. Add accurate information from labels or data sheets. We have included a generic list of ingredients to get you started.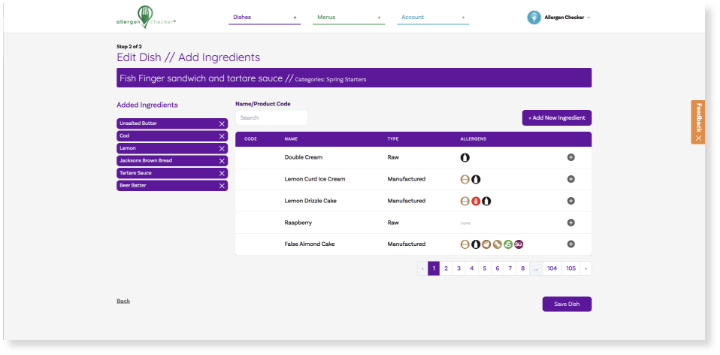 Step 2
Create Dishes & Menus
Design dishes and add to menus in minutes
Once you have added all your ingredients, create your dishes and save them in different categories for easy indexing, so when you want to create a menu you can find them at a touch of a button.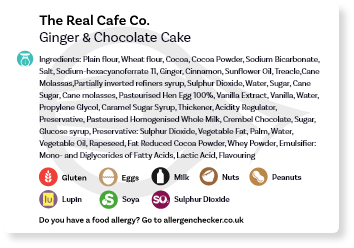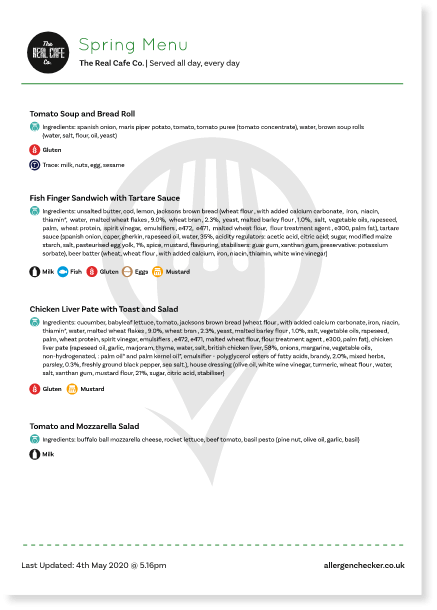 Step 3
Print Full ingredient Labels & Menus
Comply with "Natasha's Law" and print your labels and menus
Printing your menus is easy. You don't need any special printers - just a standard A4 printer, some plain white paper and you can print menus to show your customers exactly what's in their food.
For full ingredient labels, we have teamed up with A4Labels.com to make this as seamless as possible.  Once your full ingredient label is ready, choose from our selection of preset label sizes, order directly from A4Labels and your plain labels will be dispatched to you ready for printing. Alternatively, use your own plain labels and cut to size.
Order Labels